With so many beautiful beaches in Florida, it can be difficult to know where to go. However, if you're looking for a beach vacation that's affordable and relaxing, you should consider Destin Florida! So, spend your vacation time relaxing on the beach, splashing in the crystal-clear waters, and doing fun activities under the sun in Destin. Let the magic of your hotel stay take care of all the details while you make the most of paradise. Destin hotels & resorts make it a great destination for all types of vacationers! Here are five things you can do on the beach in Destin Florida that will help you enjoy the view and get your mind off the sun!
Tiki Cruises:
 Tiki Cruises are a great way to explore new areas and meet new people. They are also perfect for couples who want to add some excitement to their vacation! Make sure to add it to the list, and you won't regret it!
Go- fishing:
Destin is famous for being called "the luckiest fishing village on earth."  A lot of people come here to catch fish. If you love fishing you can have a great experience at Okaloosa Island, the Pier, and also there are more fishing spots there where you can just hang out or explore the island.
Jet Boat Ride:
For fast, and wild fun on the water, take a jet boat ride. If slow lane living isn't your style, these high G-force rides are sure to satisfy your itch. 360 Roller coaster rides with wet and wild action and lets the captain show you what these boats can do. This is a really fun activity to do in Destin, Florida!
Parasailing: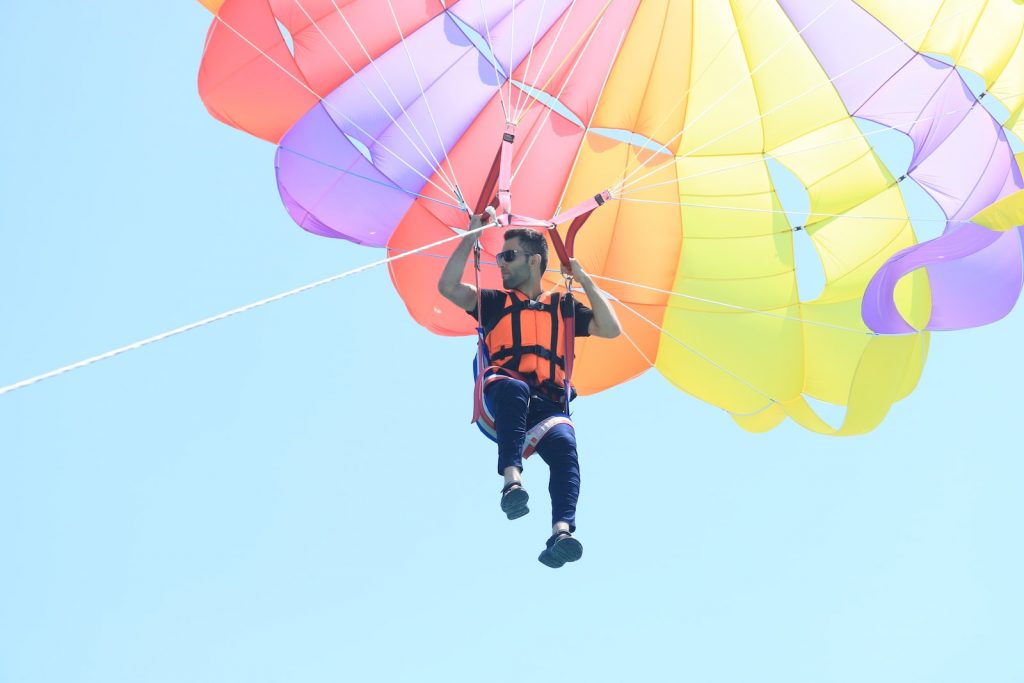 Enjoy breathtaking views safely while parasailing under supervision. Fly high and see dolphins, rays, and even sharks from a bird's eye view! Fall in love with nature all over again!
Sand Castle Lessons:
If you love making sand castles at the beach but always get failed and lose hope so don't worry.  Luckily, Destin's powdery white sand beaches are perfect for sandcastles. Sharpen your skills with family-friendly sandcastle-building lessons. There are teams that help gives you lessons and make you a pro at building sand castles. Now you can build taller castles, and create dazzling sand sculptures.
Destin Beach Hotels Recommendation!
There are plenty of hotels to choose from nearby the beach – whether you're looking for a family-friendly hotel or a romantic getaway, these top 3 hotels in Destin fl are sure to fit in!
Sterling Sands Condominiums by Vacasa